Eurostar Group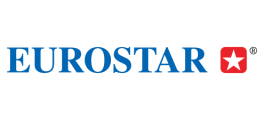 About Eurostar Group
Company Industry: Retail/Wholesale
Company Location: United Arab Emirates
With a reputation for excellence and strong adherence to world class standards that spans across two decades, EUROSTAR Group has firmly established itself as a pioneer and market leader in the digital satellite receiving systems industry. Aiming to duplicate their success into other industry verticals, the group has diversified and has grown dramatically through the strategy of tapping into new territories and expanding its
portfolio of products and services.

Over the last few years, EUROSTAR Group has consolidated its position as a market leader with its ability to correctly anticipate emerging and changing market trends.

EUROSTAR Group, headquartered in Dubai, United Arab Emirates, comprises of diverse businesses structured into the following domains:

Digital Satellite Receiving Systems
Consumer Electronics & Home Appliances
Multimedia - Pay TV
Fast Moving Consumer Goods ( F M C G ) & Trading
Express - Distribution & Logistics
Telecom Projects
Real Estate & Facilities Management
Corporate Sales
Solar - Power & Thermal

The company boasts of a strong presence in both regional and global markets. With over 25 retail showrooms in the Middle East and business operations spread across 50 countries worldwide.
Vacancies at Eurostar Group
We're sorry. At the moment there doesn't seem to be any opportunities from Eurostar Group. Why not try a general search for Eurostar Group on Khaleej Times for other possible opportunities?