Isam Kabbani Group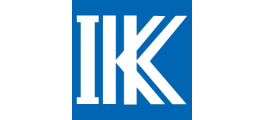 About Isam Kabbani Group
Company Industry: Construction/Civil Engineering
Company Location: Saudi Arabia
The Isam Khairi Kabbani- IKK Group is a diversified group in terms of products, services and geography operating in the field of trading, manufacturing and contracting.
The seed of the IKK Group was sown in the late 1960's when NEPRO Factory for PVC pipes was established as the first of its kind in the Middle East. The IKK Group is composed of 60 independent companies. These companies operate through 200 divisions, branches and outlets that are spread over 15 countries covering all major cities in the region. The number of employees reached 12,000 men and women working in all positions.
Vacancies at Isam Kabbani Group
Find the latest vacancies advertised in 2014 by Isam Kabbani Group.
Why not try a general search for Isam Kabbani Group on Khaleej Times for other possible opportunities?