Lafarge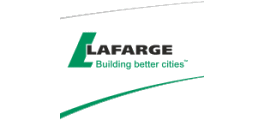 About Lafarge
Company Industry: Manufacturing and Production
Company Location: Iraq
World leader in building materials, Lafarge extracts resources from the heart of the earth to make materials to bring to the heart of life. Present in 64 countries, the Group responds to the world's demand for housing and infrastructure. Lafarge is driven by the needs of its customers, shareholders, local communities and architects. The Group creates high value-added solutions which encourage creativity whilst leaving a lighter trace on the world.

A world leader in building materials
At a global level, Lafarge is:
n° 1 in Cement,
n° 2 in Aggregates,
n° 4 in Concrete.

The Group portfolio of businesses is as follows:
Cement: 65.6%,
Aggregates and concrete: 33.8%,
Other: 0.6%.

Company Culture:
We are the biggest private sector employer in Iraq. We are an ambitious team and always look for high potential talent with diverse backgrounds and qualifications. Overall employee value package covers market competitive salaries & perks, good learning and development environment; high potential team players have fast track career development programs, exposure to state of the art technology coupled with diversity, friendly and multilingual work culture. Employee's performance is always recognized and rewarded. We celebrate our successes through companywide events and gatherings.
Vacancies at Lafarge
We're sorry. At the moment there doesn't seem to be any opportunities from Lafarge. Why not try a general search for Lafarge on Khaleej Times for other possible opportunities?