MILAHA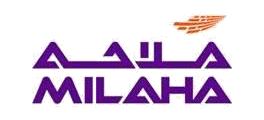 About MILAHA
Company Industry: Shipping
Company Location: Qatar
Beyond its core operations, Milaha has a strong commercial trading business and also manages a significant portfolio of financial and real estate assets. Today, with an expanding fleet, state-of-the art equipment, well-trained manpower and world-class partners, the company is competing to become a globally recognised player in maritime and logistics services, and an employer of choice for those seeking extraordinary careers.
Vacancies at MILAHA
Find the latest vacancies advertised in 2014 by MILAHA.
Why not try a general search for MILAHA on Khaleej Times for other possible opportunities?