Nouran: Concept Lighting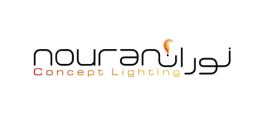 About Nouran: Concept Lighting
Company Industry: Other
Company Location: United Arab Emirates
With over 30 years of experience illuminating the Gulf, Nouran: Concept Lighting maintains over 10 lighting galleries, project offices and lighting design teams spread out all over the U.A.E, Qatar and Syria. In 2008, the Nouran Group setup a new project office headquartered in Jeddah, Saudi Arabia. This was soon augmented by a a further project office in Riyadh. Working as part of a J.V with one of Saudi''s premier construction development organisations, Nouran Group''s operation in the Kingdom of Saudi Arabia are now know as Roots Group Arabia-Lighting Division.

Please feel free to visit our new website at: www.nouran.ae to learn more about our organisation, our lighting philosophy as well as our track record of successfully completed projects.
Vacancies at Nouran: Concept Lighting
We're sorry. At the moment there doesn't seem to be any opportunities from Nouran: Concept Lighting. Why not try a general search for Nouran: Concept Lighting on Khaleej Times for other possible opportunities?