PepsiCo Aljomaih Bottling & Can Making Plants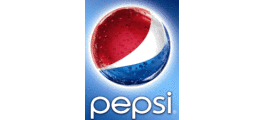 About PepsiCo Aljomaih Bottling & Can Making Plants
Company Industry: FMCG
Company Location: Saudi Arabia
Al Jomaih Bottling Plants - Pepsi Cola Franchise
Al Jomaih's beverages division encompasses fully integrated bottling, sales and distribution operations and has grown to assume a virtually unchallengeable leadership position in its franchise territory covering the Central and Northern regions of Saudi Arabia. Today, with over 2,600 employees, a dominant volume and market share, the company ranks among the most respected beverage businesses in the Middle East region. Al Jomaih produces the full range of Pepsi Cola core brands and extensions including Pepsi, Mirinda, 7-Up, Mountain Dew, Aquafina water and Shani. With installed production capacity exceeding 60 million physical cases, the Group's state-of-the-art manufacturing facilities located in Riyadh and Burridah produce cans, glass bottles, single- and multi-serve PET bottles, and handle all coating, and printing, bottling and canning processes. In addition, with effect from this year, the company has broadened its distribution activities by venturing into world famous brands such as Tropicana Juices, Bario Malt Beverage, Ice Tea and Gatorade sports drinks.


Can Making Plants & Easy Open Ends
Al Jomaih is the largest and most advanced producer of metal beverages packaging in the Middle East region with an annual production with an annual production capacity of 1 billion aluminum and steel cans. In addition, the group manufactures 1.2 billion 206-RPT ends and 700 million 200-SOT ends annually.
Vacancies at PepsiCo Aljomaih Bottling & Can Making Plants
We're sorry. At the moment there doesn't seem to be any opportunities from PepsiCo Aljomaih Bottling & Can Making Plants. Why not try a general search for PepsiCo Aljomaih Bottling & Can Making Plants on Khaleej Times for other possible opportunities?