Perfect Printing Press (PPP)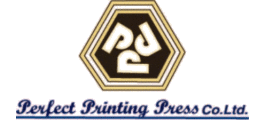 About Perfect Printing Press (PPP)
Company Industry: Manufacturing and Production
Company Location: Jordan
About the Company:

Perfect Printing Press (PPP) was established in 1992 as a part of Nuqul Group companies, and specializes in producing high quality printed packaging materials and cartons.

Equipped with state of the art machinery, Perfect Printing Press one of the highest market-share producers for printed packaging and cartons in the Hashemite Kingdom of Jordan operates a modern facility staffed with highly experienced personnel.

These packages cater to a wide range of products, from food products such as fast and frozen food, Dry Food, bag-in-box systems for Coffee, Tea and Spices, to packaging off, pharmaceuticals, tissue boxes, detergent boxes, cosmetics and Toiletries, Courier Envelopes and Specialized containers.

Perfect Printing Press now caters to all Business Units of Nuqul Group companies, in addition to its growing list of elite clients in Jordan, the region and abroad. Perfect Printing Press provides complete solution for its customers, from the first step of design to final stage of delivery, with full privacy and confidentiality.

Vision:

At Perfect Printing Press, we aspire to become the most recognized name in the printing and packaging industry locally and regionally.

Mission:

Perfect Printing Press specializes in the production of high quality printed packaging materials, that caters to satisfy to the growing market needs of local, regional, and international customers by Providing the best quality of raw material at the most favorable prices, investing in technology to maintain Its superior status in operations, equipping the sales and marketing teams with the latest techniques and practices while ensuring customers always remain satisfied.

We will always strive to ensure quality will never be compromised, pursue a results-focused approach in our business and uphold Nuqul Group core values including loyalty, commitment, and innovation so that we will always remain one step ahead of competition.
Vacancies at Perfect Printing Press (PPP)
We're sorry. At the moment there doesn't seem to be any opportunities from Perfect Printing Press (PPP). Why not try a general search for Perfect Printing Press (PPP) on Khaleej Times for other possible opportunities?