Qatar Alpha Beton Readymix Concrete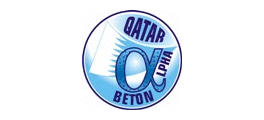 About Qatar Alpha Beton Readymix Concrete
Company Industry: Construction
Company Location: Qatar
Qatar Alpha Beton Readymix Concrete Co. Ltd. (QAB) is the Readymixed Concrete Industry established in the year 2006, focuses on providing high quality Readymixed product in addition to its strict adherence to delivery on-time and insists on establishing a strong and long lasting relationship with its Customers by providing a highly qualified team, who will satisfy the Customers, understand their needs and provide them the services and solutions they require.

To this end the company is supported by a technical department, comprising a team of highly qualified experts to ensure, that all raw materials components are suitable as ingredients, and the finished products are complying with the customers specified requirements. For the sake of smooth operations and reliable service, QAB's large
maintenance department developed and implemented a stringent and highly complex preventive maintenance system for all plants and equipment, that is second-to-none in the industry.

As a result within two years of time QAB's position as undisputed market leader is simply based on the capability to maintain the highest standards in product & service quality, at reasonable prices. And also have special expertise in the operation of project related on-site batching plants as an alternative.

In line with company policy and obligations for satisfying the customer's agreed needs and expectations in terms of Quality Products & Services; provision for continuously improvement; and future plans to penetrate into the existing markets and developing new markets, QAB spare no efforts in providing the best suited equipment, highly skilled manpower resources and most advanced operation techniques .
Vacancies at Qatar Alpha Beton Readymix Concrete
We're sorry. At the moment there doesn't seem to be any opportunities from Qatar Alpha Beton Readymix Concrete. Why not try a general search for Qatar Alpha Beton Readymix Concrete on Khaleej Times for other possible opportunities?