Tepco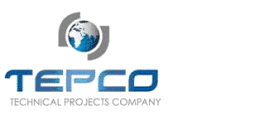 About Tepco
Company Industry: Manufacturing
Company Location: Egypt
TEPCO was established in 1979. Over the 30 years TEPCO was forced to implement a variety of measures to respond to changes in its operating environment and build a strong foundation for further growth by considering quantitative and qualitative production control in order to maintain its leading position.

TEPCO is currently the biggest Egyptian private market player.
Our future plan is to sustain continuity and achieve growth by expanding our marketing and manufacturing.

The factory site and main offices are located in the 4th industrial zone, 6th of October city, Egypt and covers an area of 23,000 square meters.
Vacancies at Tepco
We're sorry. At the moment there doesn't seem to be any opportunities from Tepco. Why not try a general search for Tepco on Khaleej Times for other possible opportunities?