universal center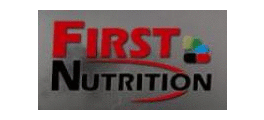 About universal center
Company Industry: Other
Company Location: Jordan
First Nutrition is a company that was established in Jordan since 1996, relating to food supplements and sports nutrition, representing the leading brands worldwide.
Nowadays, with more than 12 branches over the Middle East and North Africa and a highly motivated team of more than 100 employees consisting of fitness consultants, nutritionists, sales personnel, trainers and customer service managers, providing the best and most effective nutritional advice together with the highest quality of supplements and products.
First Nutrition Company is constantly growing, as it operates according to the highest standards and procedures, serving the best quality.
• First Nutrition Branches and Locations: First Nutrition is headquartered in Jordan, with 5 branches in Amman: Abdali (As the Head-office), Abdoun, Rabieh and two in Sweifieh.
In addition to branches all over the Middle East and North Africa mentioning:
- Four in Lebanon ( Hamra, Zalka, Zouk Mickael and Achrafieh)
- Two in Egypt ( Al-Mohandeseen, City star Mall)
- Adding to them Syria, Palestine, Iraq, Libya and Tunisia
• First Nutrition Brands: First Nutrition offers the finest nutritional supplements and top products representing the leading, high rating brands worldwide, which includes Optimum Nutrition, Universal Nutrition, ABB, BSN, Muscletech, VPX, Labrada, Prolab, Gaspari Nutrition, CytoSport, Dymatize, Nutrex, ISS, MHP, Weider Nutrition and Muscle Pharm. Making sure that all products under go the HACCP program, allowing the company to provide the best food supplements and sports nutrition, under the strictest quality control standards known as current Good Manufacturing Practices (cGMPs).
Vacancies at universal center
Find the latest vacancies advertised in 2014 by universal center.
Why not try a general search for universal center on Khaleej Times for other possible opportunities?