Closed or Expired Job Posting This job posting is closed or has expired and is no longer open for applications.
Ref. JB1820823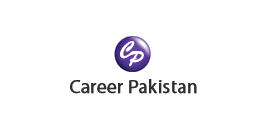 Senior Expert Communication and Information, Islamabad

Career Pakistan
Position Title: Senior Expert Communication and Information, Islamabad
Position Location: Islamabad
Sector: Development Sector
Reports To: Team Leader
Company Type: Large International Organization
Salary: 250K to 350K (may vary -- based on candidate credentials)
Contract Duration: 29 Months

Programme Background and Objectives:
-- The overall objective of the Improving Parliamentary Performance in Pakistan is "to foster
democratisation in Pakistan by building up the capacity of elected representatives and institutions".
The purpose is "to assist the EU in providing support to Pakistan Parliament for improving the
three main strands of its parliamentary function - law making, oversight and representation". The
programme involves providing technical assistance to Parliament under 2 strategic pillars:
-- Assistance to Parliament Secretariats and to/through PIPS in view of strengthening their overall
support role for the functioning of the institution and its elected representative.
-- Assistance for the functioning of selected number of parliamentary (sub) committees and other
established Parliamentary bodies and their staff, as appropriate, and elected representatives in
view of strengthening their delivery of the respective thematic areas of competence and on the
basis of the institutional legislative, oversight and representational role of parliament.

Purpose of Job:
-- The overall objective of the Senior Expert: Communications and Information is to lead on Enhancing
parliamentary transparency and access. The senior expert will be required to:
-- Contribute to the effective working of the Management Team
-- Contribute to overall programme vision, strategy and approach
-- Support engagement with key programme stakeholders and beneficiaries
-- Manage short term senior and junior experts working on the project.
-- Support effective communications strategy, including reporting on programme results
-- Contribution to Technical reports to the EU Delegation and programme related publications

Accountabilities, Responsibilities and Main Duties:
-- Detailed TORS are attached.

Key Relationships:
-- Relationships with a broad range of contacts in Organisation Islamabad and Manchester offices
-- European Union- project and comms team
-- Local & international consortium partners and
-- Parliamentary secretariats, PIPS
-- Local and international press
-- Project team and junior experts

Other Important Requirements of the Job:
-- Travelling and work commitments during unsocial hours (including weekends) might be required to support the project.

Passport/visa and/or nationality requirement:
-- Pakistani National/ Right to work in Pakistan

Security checks applicable to all staff:
-- Security or legal checks required for this role.

Person Specification:
-- Working together-most demanding
-- Connecting with others - most demanding
-- Shaping the future - more demanding
-- Creating a shared purpose- most demanding
-- Being Accountable- more demanding
-- Making it happen - more demanding

Skills and Knowledge:
-- Communication Skills (L3)
-- Marketing & Customer Service (L3)

Other Skills:
-- Ability to manage widely-dispersed stakeholders
-- Project management (L3)

Other Skills:
-- Digital & web analytical expertise
-- Up to date knowledge of digital tools and platforms
and their application to support agreed business goals.
-- Background /Knowledge of the sector
-- Change management

Experience:
-- 5-8 years of relevant experience in a reputed international or local
organisation
-- Championed/ developed high quality internal and external communications
-- 3 years at a senior level with strategic, technical and implementation responsibility with an
international organization

Qualification:
-- Masters degree or equivalent in relevant discipline
-- Masters Degree in Mass Communication/ Journalism/Political Science.
Skills
Essential Requirements:
-- 5 to 8 years (or more) work experience
-- Experience in prestigious multinational company or foreign/international organization or donor-funded project
-- Experience of working in:
Communications
OR Corporate Communications
OR Advocacy
OR related area
-- Excellent writing skills -- as showcased by your Essay (Supporting Statement) in application
[Please see "Note on Essay" below]
-- Experience of working with numerous stakeholders
-- Excellent presentation skills and interpersonal communication skills in English

Note on Essay:
You will be required to write an essay (Supporting Statement). Your essay will help determine whether or not your application is short-listed. Thus, writing an excellent essay is very important. Please ensure that you highlight the relevant skills, knowledge, experience, and qualifications you have relevant to the role.

Context and Environment:
-- Organisation plans to commission services of Senior Expert: Communications and Information
for an upcoming technical assistance programme for Improving Parliamentary Performance in
Pakistan. This is a 4.7m Euros project funded by European Union, managed by a Organisation led
consortium working in close collaboration with the Government of the Islamic Republic of Pakistan.
-- The Organisation is the United Kingdom's international organisation for educational and cultural
relations with operations in over 100 countries, including a well established operation of more than 60 years in Pakistan which will support this project.
-- We work with governments, donors, lenders and private sector clients to provide services tailored to their needs and have been managing development projects for over 40 years in 77 countries for major donor agencies such as the EU, DFID, World Bank, Asian Development Bank, overseas
government departments and private sector clients.
Company Profile
Career Pakistan assists premier organizations find candidates of world-class competence for their various job positions in Pakistan and abroad.

Following is a short sample of some of our clients:

Nokia Siemens Networks, Coca-Cola, United Nations Development Program (UNDP), Telenor, Teradata, Alcatel-Lucent, Lafarge Pakistan Cement, Novartis Pharmaceuticals, Merck, Metro Cash & Carry, Emaar, Nissan, Bank Alfalah Pakistan (Abu Dhabi Group), Bank Alfalah Afghanistan (Abu Dhabi Group), Serena Hotels (a member of The Leading Hotels of the World), Pearl Continental Hotels, First Microfinance Bank (Aga Khan Development Network), Afghan United Bank, Afghan International Bank, Ufone (Etisalat), ActionAid UK, Huawei, Kashf Microfinance Bank, Beaconhouse, Wateen (Abu Dhabi Group), Wi-tribe (Qatar Telecom), ZTE, PTCL (Etisalat), Airblue, China Mobile Pakistan (Zong)

Career Pakistan undertakes candidate-search assignments for positions in all sectors and at all levels.

Career Pakistan finds candidates for organizations in Pakistan and abroad.

Career Pakistan does not furnish a plethora of CVs (resumes) for appraisal. On the other hand, Career Pakistan focuses on minimizing time of decision-makers by presenting only a handful of pre-screened CVs for selection.

Career Pakistan does not rely on electronic databases that are replete with CVs (resumes) of struggling professionals. Instead, Career Pakistan relies on its 215 advisors to search "live" and quickly for candidates sought. Career Pakistan advisors were enrolled through a painstaking selection process spanning a period of a few years.
Job Details
Job Location: Islamabad, Pakistan
Company Industry: Education, Training, and Library
Company Type: Employer (Private Sector)
Job Role: Marketing/PR
Employment Status: Full time
Employment Type: Contractor
Monthly Salary Range: US$2,000 - $3,000
Manages Others: Yes
Number of Vacancies: 1
Preferred Candidate